Green Bay School Uniform
All students are to wear the correct compulsory school uniform. We have different colours to set apart our Year 0-6 from our Year 7-8 students.
All uniform must be named and footwear must be appropriate for the season i.e. black sandals for summer and black shoes for winter.
Our school uniform can only be purchased through The Warehouse in New Lynn, 7/13 Rata St, New Lynn 09-827 6939.
Second hand uniform is available, please contact cheriem@greenbay.school.nz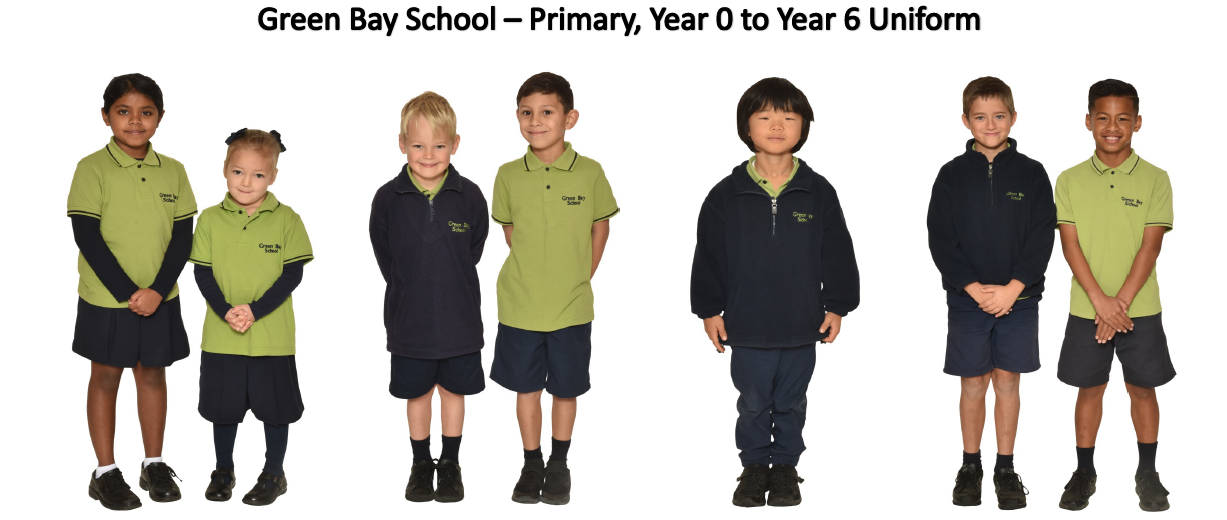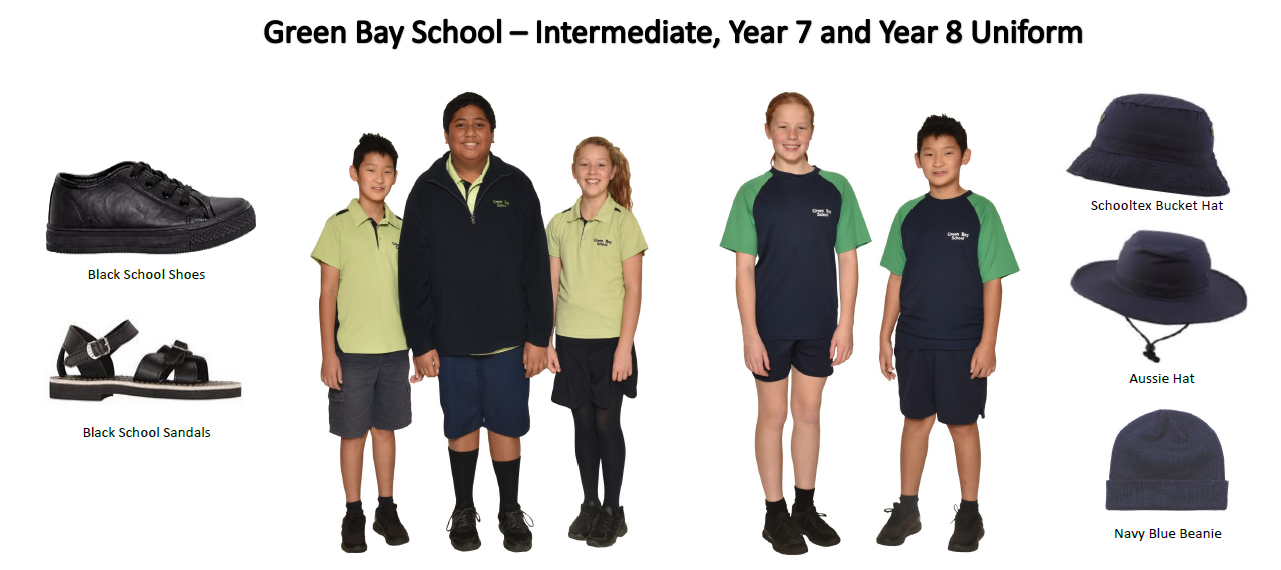 The above image shows the school unforms....